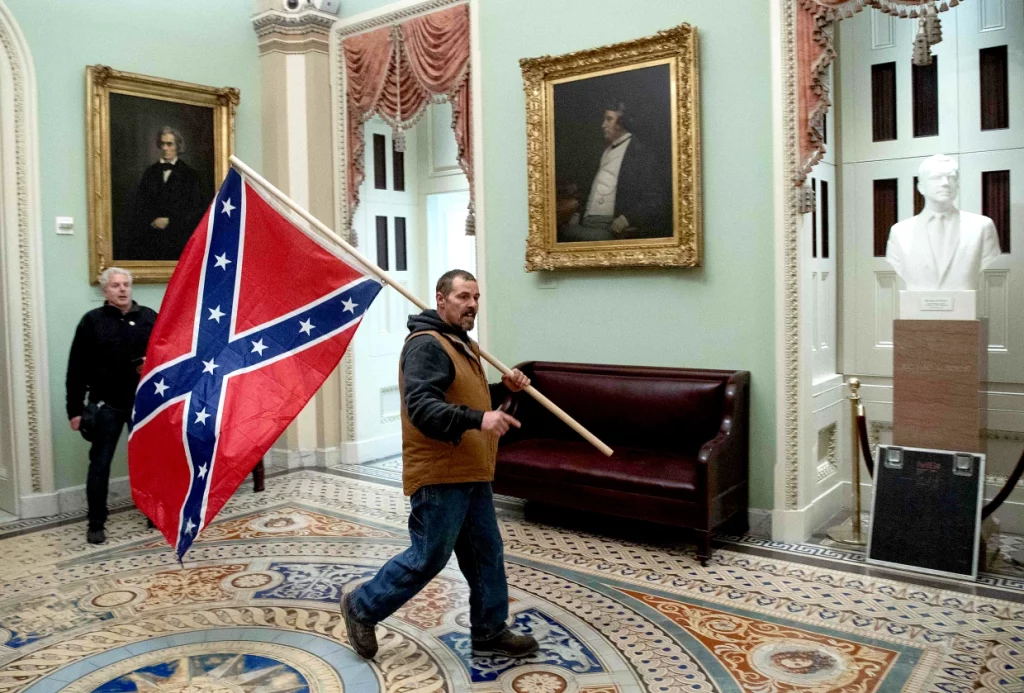 Recently I've read on social media the suggestion that the events of Jan 6, 2021, have less of an impact on our day-to-day lives than the price we are paying for gas (and, by extension, other prices).

May I suggest a longer view? We've been through economic slumps before. We've experienced "out of control" inflation before. I'm old enough to remember gas prices around $1 a gallon … and lines stretching around the block to buy gas (ironically, those were around the same era). I also remember paying the equivalent of $4-5 a gallon—around the same time (forty years ago)—in West Germany.

You know what? We survived. We survived the energy crisis of the 1970s. We survived the burst of the housing bubble. We survived the "crash" of 2008. We even survived the Great Depression and the Dust Bowl. We can survive the current economic challenges (and yes, they are many).

What I don't remember—because it hasn't happened, certainly not in my lifetime—is an armed incursion of the U.S. Capitol by not just a few, but hundreds of "Americans" (I use the term loosely). There have been small-scale attacks, including at least two bombs (1971 and 1983). There was, it is believed, an attempted attack on 9/11/2001. But there has been nothing on the scale of what we saw on January 6 last year. In fact, I believe you have to go back to 1814 to find anything comparable—the burning of the Capitol. And that was done by a foreign force, not our nation's own citizens.
Two world wars did not threaten her survival as a nation. Yes, the Cold War with its nuclear arms race was a legitimate threat—a threat to the entire world, though, not just the US.

The only legitimate threat to our survival as a nation has come from the inside: the Civil War 160 years ago and, a year ago, the incursion into the U.S. Capitol. Regardless of who may have instigated that event—whether grass roots or the very top—the aim of mob was nothing less than the overthrow of democracy, and the assassination of the Vice President. (How else can one understand the chant, "Hang Mike Pence," while a gallows and a noose were waiting outside?) What's worse, it was all done in the name of democracy.

I don't like paying nearly $7 a gallon for gas. But I'll take that any day if I can live in a truly democratic republic: a nation in which the law rules, and the people—for all our faults and failures and disagreements—get to be part of making, changing, and unmaking that law. Even the laws I don't like.

Does Jan 6, 2021 matter? More than the short-sighted want to admit.